Have you ever heard of 'Mr.  Blandings Builds his Dream House' from 1948? I didn't. BBC currently offers to watch this film on their iPlayer. The cast is promising: Cary Grant, Myrna Loy, Melvyn Douglas and the legendary H.C. Potter as director. So, worth a try.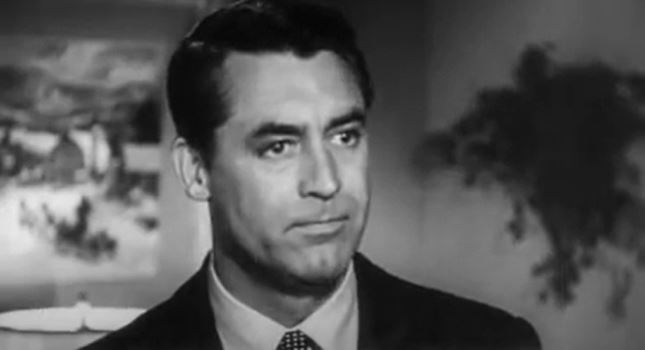 It Starts with a Surprise
And it starts with a surprise. Cary Grant's character as Mr.  Blandings is introduced as a clever guy, working in the advertisement in Madison Avenue. So, a 'Mad Man', not in the beginning of the 60ies, but at the end of the 40ies. This film is not about adultery (at least not committed by Mr. Blandings), but there is still the sense that the existence in this world can be threatened.
Mr. Blandings isn't carefree as the guys portrayed in the series,, actually just the opposite. The main theme is that he tries to save money, but then he has a big ego, ignores all the advice and consequently spends more. A mad man is he still by managing to get everything wrong.
The Story (Not a Spoiler)
The story is about the Blandings family with 2 daughters trying to swap their tight Manhattan flat with a house outside New York in Connecticut. This premise is what today's TV property shows are about, and watching Mr and Mrs Blandings making all the wrong decisions let you think that there is a good reason for the appeal of those shows.
Henry C. Potter, an experienced Film Director
Henry C. Potter, the director who made the wild anarchic 'Hellzapoppin' only a few years earlier is  assured, with the right and surprisingly controlled pace, but ahead of its time with changes of narrative angles. It is notable that action isn't just in the foreground. He has a feel for supporting roles and much of the humor comes from supporting roles.
Even though, the wife played by Myrna Loy is still the housewife and there is a black maid, who actually has a decisive role in the play, nowadays audiences can relate to this film from 1948 not only because the dream of an own house is too familiar, but because the US was a country with a civil modern society (at the surface). Films made in Europe at the same time couldn't tell such stories. The continent three years after the war was still in ruins, physically and economically. The European film closest to this topic, I am aware of was Vittoria de Sica's late neo-realistic 'Il Tetto' from 1956 about a couple that tries to get their own house by taking advantage of a law that protects people from eviction of spots where the dwelling has a roof and a door. So they build a house on an unused land within a night and make sure that it has a roof and a door.
For Mr Blandings, of course, just a roof and a door was not enough and as the aspirations clash with delusions, 'Mr Blandings builds his Dream House' is a funny comedy worth to discover.